History: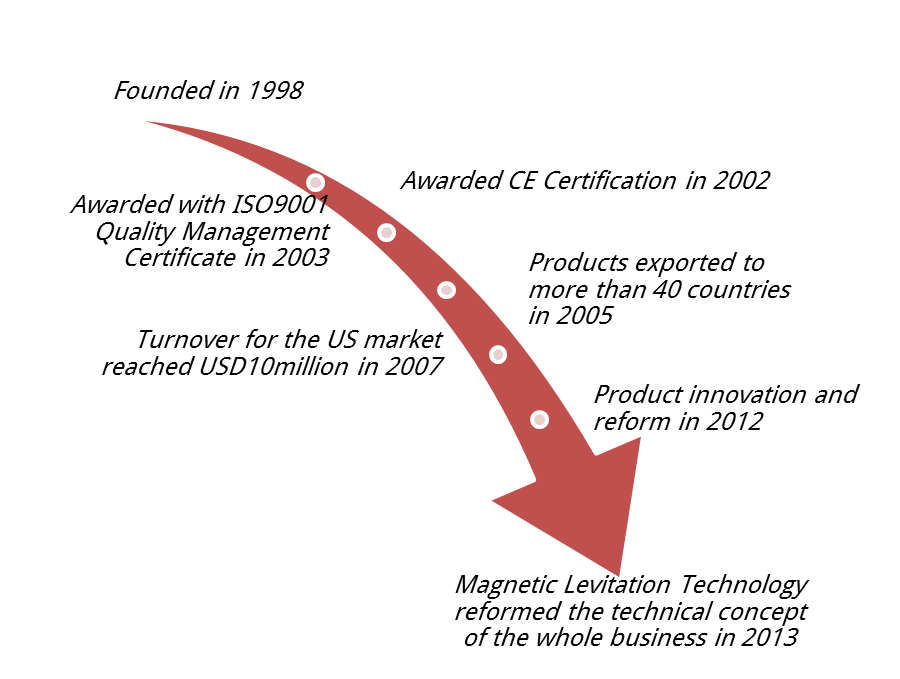 July, 2015,
COSENG was completely moved to the new plant in Zhuhai. Started a new company : Coseng Automotive Equipment (Zhuhai) Ltd.
August, 2014
COSENG planned moving to Zhuhai, expanding the factory area for future development.
August, 2013
COSENG developed the new Magnetic Levitation Technology in the world reformed the technical concept of the whole business.
July, 2012:
COSENG was praised for reforming products & upgrading quality standard and thus all products had been improved.
July, 2012:
COSENG hired well-known lean manufacturing consultants to introduce Toyota's lean manufacturing technology for the enterprise.
COSENG also introduced a comprehensive ERP system in manufacturing, sales and promotion aspects.
August, 2010:
By cooperating with a US company, the turnover for the US market reached USD10million.
August, 2005:
COSENG products were exported to more than 40 countries including France, Italy, USA, Argentina, Chile, Poland……
October, 2003:
COSENG products and management system were awarded with ISO9001:2000 Quality Management Certificate.
COSENG also joined overseas exhibitions in Italy, USA….., became a well-known brand name in the world.
May, 2002:
COSENG products were awarded CE Certification which helped to launch a big step for export to Europe.
July, 2000:
COSENG prepared positively for the ambitious plan to export worldwide, intended to break Italian & German equipment monopoly.
October, 1998:
COSENG AUTOMOTIVE EQUIPMENT LTD. was founded and became the first automotive equipment company in the city. By providing quality automotive equipment in South China, COSENG became a tire service shop and set off a storm of opening tire shops.