Lever-Less Tire Changer
COSENG C233PR0 is a super automatic tire changer, designed for tire specialists with its sufficient features particularly recommended for run-lat, low-profile and reversed tire. It is suitable for car wheels having rim size from 10"一26".
Feature
1. Equip self-design ULMH system.
2. Powerful right assist arm.
3. 2500Kgf bead breaker cylinder.
Product Rules
Product parameters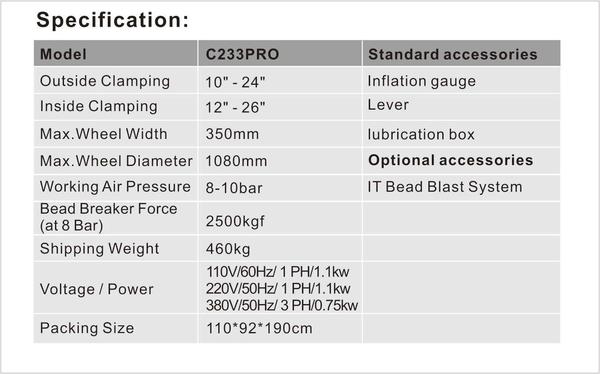 Product accessories